From the day a diamond is mined to the moment our jewellery reaches you, we ensure the highest standards of quality and care every step of the way.


The journey - Kimberley Process

Before the Customer can enjoy an extraordinary jewel of the Monamica brand, the diamond used in production must go a long way: from mining, through polishing, to setting into a piece of jewellery. Each legitimately obtained diamond receives appropriate documents. Immediately after the extraction, a local representative issues the Country of Origin Certificate and the Kimberley Process Certificate. The raw diamond, which is to be transported outside the country of extraction, is secured with a marked and sealed box, which also contains the necessary documents. Prepared in this way, the precious stone goes to an authorized grinding shop. Skipping any of these steps will make it impossible for the stone to be properly processed.
The diamonds used in the production of the Monamica jewellery come from grinding plants run by grinders with experience and knowledge passed down for generations. Each coloured stone in our collection is certified by the most respected gemological institutes - IGI, HRD or GIA.
Premium design and craftsmanship
The Monamica jewellery is designed and handmade by master crafters in Europe. Our world-class specialists can understand the expectations of customers and design them in line with the current fashion trends. We approach with respect coloured diamonds as precious natural resources. By processing them, we do our best to bring out their unique potential that cannot be destroyed by repetitive patterns. Thanks to this, our gold jewellery designs are so unique.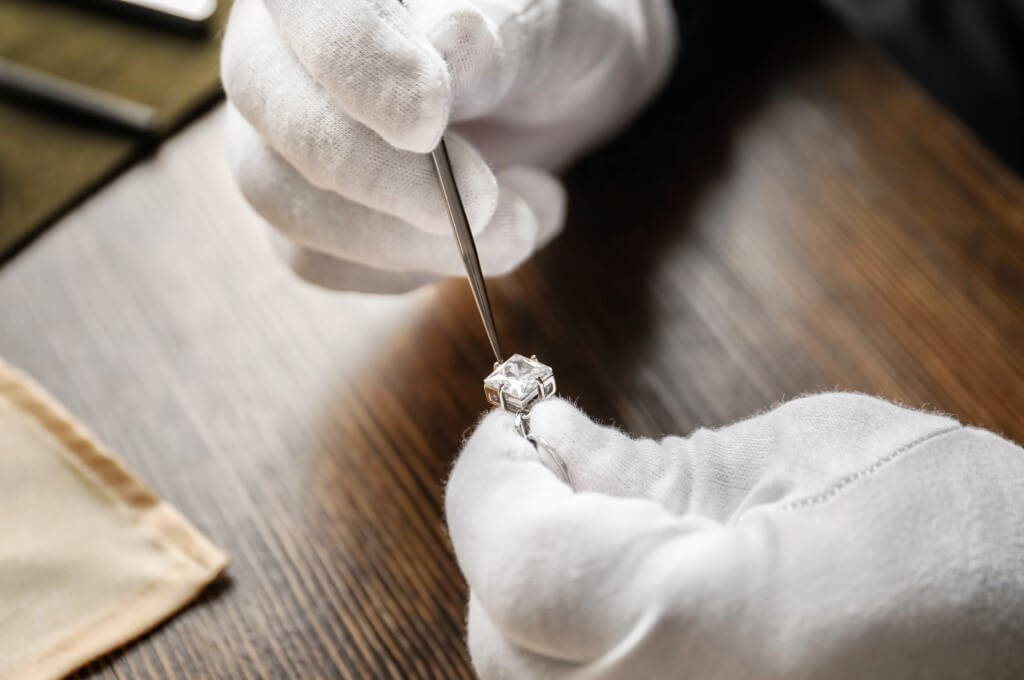 Finest jewellery made accessible worldwide

The opinions and expectations of our customers are of the highest importance to us. We have been selling our products by traditional means for over ten years. Until now, our clients have received the best from us - carefully selected diamonds with certificates from the biggest institutes as well as jewellery designed and made by masters of goldsmith and jewellery craftsmanship.

To meet our customers' expectations, we decided to create the Monamica brand. Thanks to our online store, you have access to a unique collection of extremely rare, colourful diamonds. Our products are ready to ship worldwide within 48 hours - transportation and returns are fully insured and free of charge. You can also contact our experts or even make an appointment to view the jewellery online or face-to-face.

Monamica jewellery designs are varied and unique. It happens, however, that customers are looking for customised jewellery that can perfectly reflect their personality, expectations and aesthetic direction. Especially for them, we have launched a concierge service, which gives you the possibility of designing your own jewellery with the help of our experts.

We value our customers greatly, and are always here to help. If you have any questions feel free to drop us a line and we will get back to you.